This weekend I worked on my pet portrait as planned but just had to do something a bit different. I had a compulsion to do a nice spring painting so I allowed myself to go for it. I had a large canvas ready to go as well as a nice reference photo. I spent the majority of the weekend on it and almost ended up finishing it. Not bad at all considering it wasn't even in my plans just 48 hours ago.
The painting has the suggestion of the winter coming to a close in the background with trees painted in a cool violet color. In the foreground, I have the beginnings of spring with warm pink and blue foliage. I'm almost certain that I can finish this painting in one more session after what I have down now dries. Look for this to be on the website soon!
It is rare that I will bounce around between paintings as much as I have with the floral and pet portrait already going, but sometimes you just have to go with your feelings. I was in the mood to do something "spring" so I went for it and I'm glad I did. I'm going to focus on the pet portrait again as I wait for the spring painting to dry.
In other news, I decided to make Monday the regular day now for my newsletter. This weekend confirmed that it's much better for me to do the artwork on Saturday and Sunday and do the "talking about it" part after the weekend is over. It will come to you now every other Monday night starting next week so I hope you get a chance to check it out. Take care as always and I'll see you again in a few days.
AFFORDABLE FRAMED OIL PAINTINGS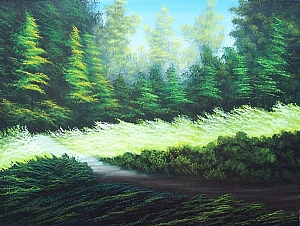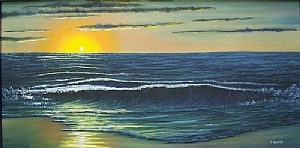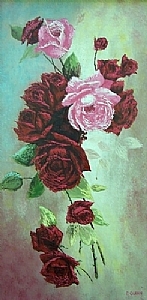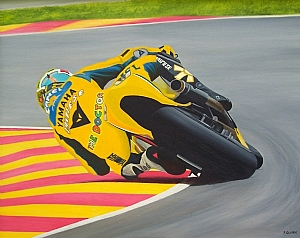 LANDSCAPES SEASCAPES FLORALS COMMISSIONS