LESSON LEARNED
by PAT QUINN on 9/23/2008 6:57:03 PM

A couple of days ago I was doing some maintenance on my computer by uninstalling some unused programs. I was then going to work on my blog post for that day. I was using a program called "Your Uninstaller" that checks to see if that programs uninstall command left any files behind and allows you to delete these files after that programs uninstall function is finished. I've said "yes" to deleting these files many times before without any problems, but this time it was different. I ended up deleting files needed to "boot" your computer and turn it on!

I thought about it for bit and decided that my only option was to load my recovery CD's and restart my computer just like I took it out of the box. Some people do this once a year to keep their computers running smoothly. I was planning on doing this next month but with one big difference, you save all your stuff on CD before you start and then put everything back on it as you restart it from day one. The thing that sucks is that I didn't get that option (ouch!), so I lost a good bit of stuff. I did however have most of my programs saved on a CD, and my website information is saved online including my e-mail list for my newsletter so we're good there.

Anyway, I don't think I'll get the "Bellevue Ave." painting done by the next newsletter on this Sunday as I planned, but you never know. I am making sure that I get a "positive" out of this so I'm making sure that I save everything once a week onto a CD and "build" my computer up better than the last time.

So there you go my lesson learned, use the "remove program" function that comes with your computer and I think that the 3 to 4 files left (if any) can just sit there now and make themselves home (LOL)!

Has this ever happened to you? leave me a comment and let me know. I'm going to budget out an hour a night loading all my programs back on but still paint as well. I'll let you know how I'm coming in a couple of days, take care!
AFFORDABLE FRAMED OIL PAINTINGS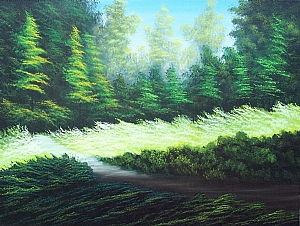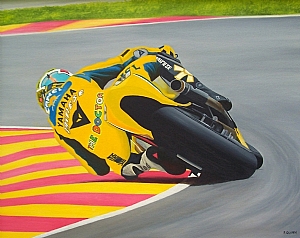 LANDSCAPES SEASCAPES FLORALS COMMISSIONS