Today I thought I would go over how the opening for "Views Of Bellevue" went on Friday night. I wanted to let you know yesterday as I said on Thursday, but just got too busy to get to it. First off, the turnout was great as it got a bit loud with all the conversations going on. It was nice to talk to some people that I haven't seen in a while most of which are fellow artists. The wine and cheese along with the fruit, were enjoyed by all as everyone got to meet each other. I'm glad that my mother and sister, along with my brother in law, got to make to the show. They loved the paintings and meeting some of the other artists.

As the night went on a couple of my friends came in and told me that they had a good time and enjoyed placing their ballots for the drawing. Two of the pieces have forms that have to be filled out where you guess the location of where the real objects are located at in Bellevue. I think that Sue will pick the winners at the end of the show this month and the winners will get gift certificates at the store.

I'm glad to see that my painting was received well and that I got to meet some new people to introduce to my art, website, and newsletter to. I'm pumped more than ever to finish my other "Bellevue" painting as well as the other landscape that I've been on as well.

That's it for now, and I hope you get a chance to see the "Views Of Bellevue show while it's running this this month and having said that, I'll see you again in a few days, take care!
AFFORDABLE FRAMED OIL PAINTINGS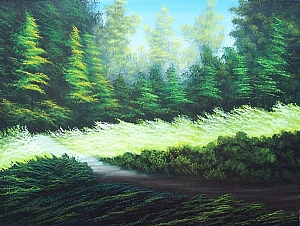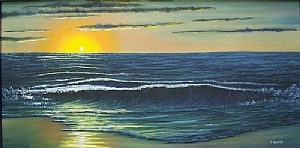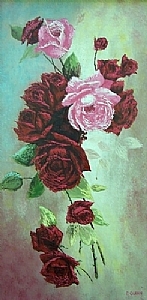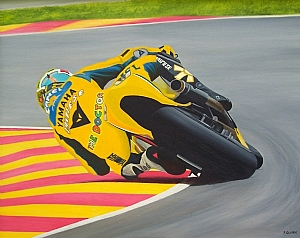 LANDSCAPES SEASCAPES FLORALS COMMISSIONS