COMING TOGETHER
by PAT QUINN on 6/6/2010 1:19:03 PM

As many of you know by now, I'm getting ready for my next show at Matthew's Arts in Bellevue. I thought I would give you a little progress report as opening night is just 26 days away. I was able to meet with Sue Matthews yesterday to go over some things so we both know what each of us is providing for the show. I'll be sending her an e-mail with a photo for the postcard she sends out to promote the shows tomorrow and I'll be sending her a new artist statement for the show as well.

In the studio I'm working at finishing the last two paintings for the show, "Rachel Carson Footbridge" and "Summer Glory 4". Both of these works are coming along nicely and I'm looking forward to finishing them and getting them into their matching frames. I still have to put some other works into frames so the paint and glue will be flying in and out of the studio in a week or so.

I'm going to be taking a few days away from my day job this week to take an inventory of where I am with things and to get ready for the Greenstone Churches "Strawberry Festival" this coming weekend. I had a great time there showing my artwork last year and plan on using this years show as a "tune-up" for mine in July.

It looks like I'm on track with getting everything done barring any setbacks but like most people I still have some nerves and a bit of that "did I forget anything feeling" but I think I'll be fine. I'm just taking it one day at a time which is all you can do. That's it for now, I have to get back to the studio so as always, take care and have a great day!

AFFORDABLE FRAMED OIL PAINTINGS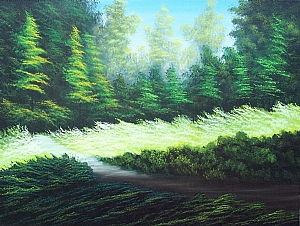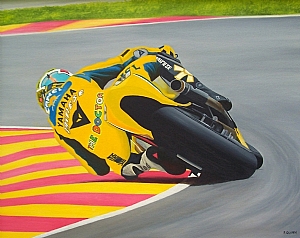 LANDSCAPES SEASCAPES FLORALS COMMISSIONS