CUSTOM PET PORTRAITS FROM PHOTOS
"Hi, my name is Pat Quinn, and I paint quality pet portraits from photos, completely ready to hang, with their matching frame." I've lived with cats since I was a boy along with the one and only family dog "Brandy", while always seeming to find a way to play with every dog and cat in the neighborhood along the way."

"I've been intrigued by animals ever since, and that's way I love to do pet portraits from photos of them for people in the Pittsburgh area. What makes me a little different from most artists, is that I like to frame my own work, and paint the frame to match the dominate color of the painting, and match your decor perfectly"

"A custom pet portrait of your beloved pet, is the perfect way to honer the special memories that you and your friend have shared together. I would love nothing more then to do a custom pet painting of your best friend, so be sure to click the link below to order your own one of a kind pet portrait today!"
pet portraits from photos - ordering information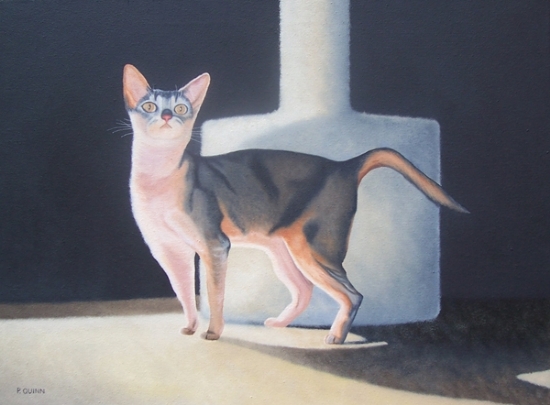 - Your custom dog portrait in oil, capturing your favorite memory of your beloved dog forever

- Your custom cat portrait in oil, preserving the cherished moments of your furry buddy forever

- Your pet portrait of your awesome animal done from your photo of that special moment
- Order your custom pet portrait today by clicking on the link below
pet portraits from photos - ordering information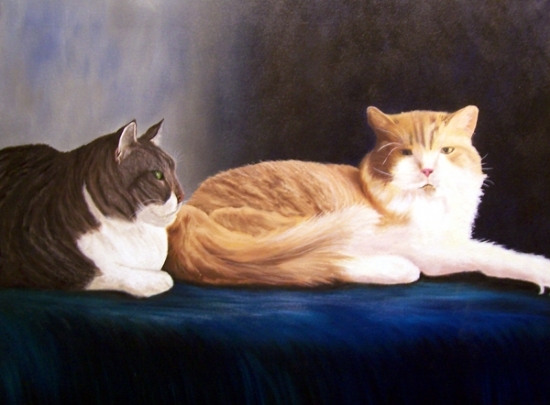 "My greatest reward as an artist, is to create a painting that connects with the viewer emotionally. I want my pet portraits to set a mood, and help people remember their pet forever."

"It's so wonderful to live in the Pittsburgh area, and experience all the beautiful things that the region has to offer, including all of the new dog parks."

"Pittsburgh people including myself, have a love for animals that is almost indescribable. Every time a horrible story comes on the news about an animal being neglected, or abused, I get blown away by the outpouring of donations that quickly come in to rescue, and help the animal."

"In keeping with this tradition, I donate 10% from my pet portraits done from photos, to the animal rescue, shelter, or mission of the collectors choice. I know that Pittsburgh people love their animals, and I would love nothing more then to help you show it with your own custom pet portrait. Click on the link below to order yours today!
pet portraits from photos - ordering information